This weekend, we went on our first trip as a family since Rowan's birth.  The boys and I had a lovely Saturday wandering around the Chickasaw National Recreation Area while Daddy played in a chess tournament in Davis.  Forest likes to be around water, and he did not waste time getting his socks and shoes off to enjoy the sulphur water brook that runs through the flower garden.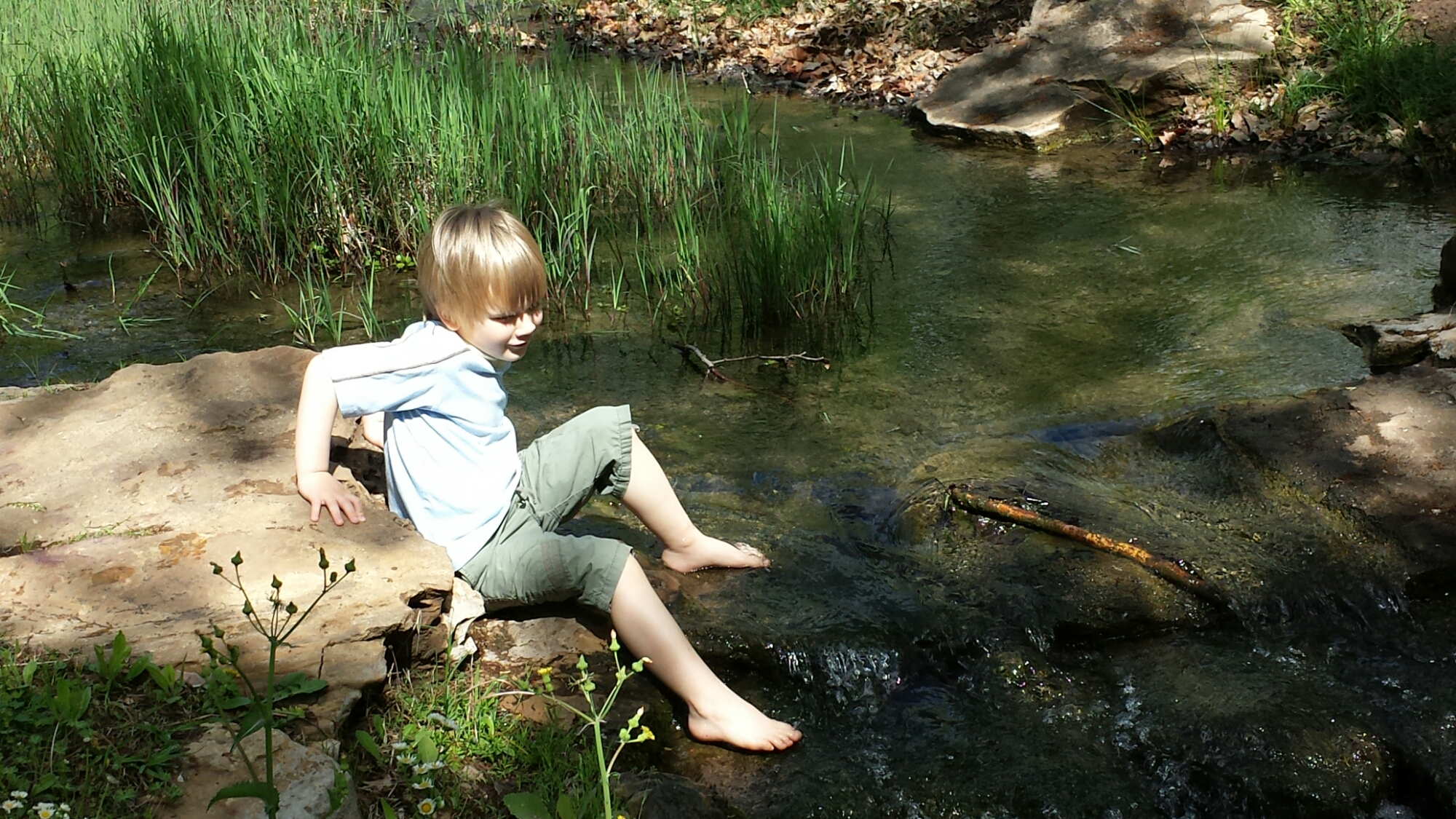 Rowan let me wear him in the sling while we took a nice long walk.  Rowan had a lovely, long nap snuggled into my chest.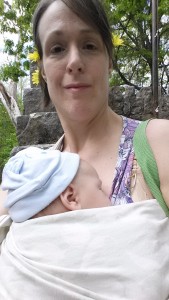 Forest enjoyed climbing around near the waterfalls.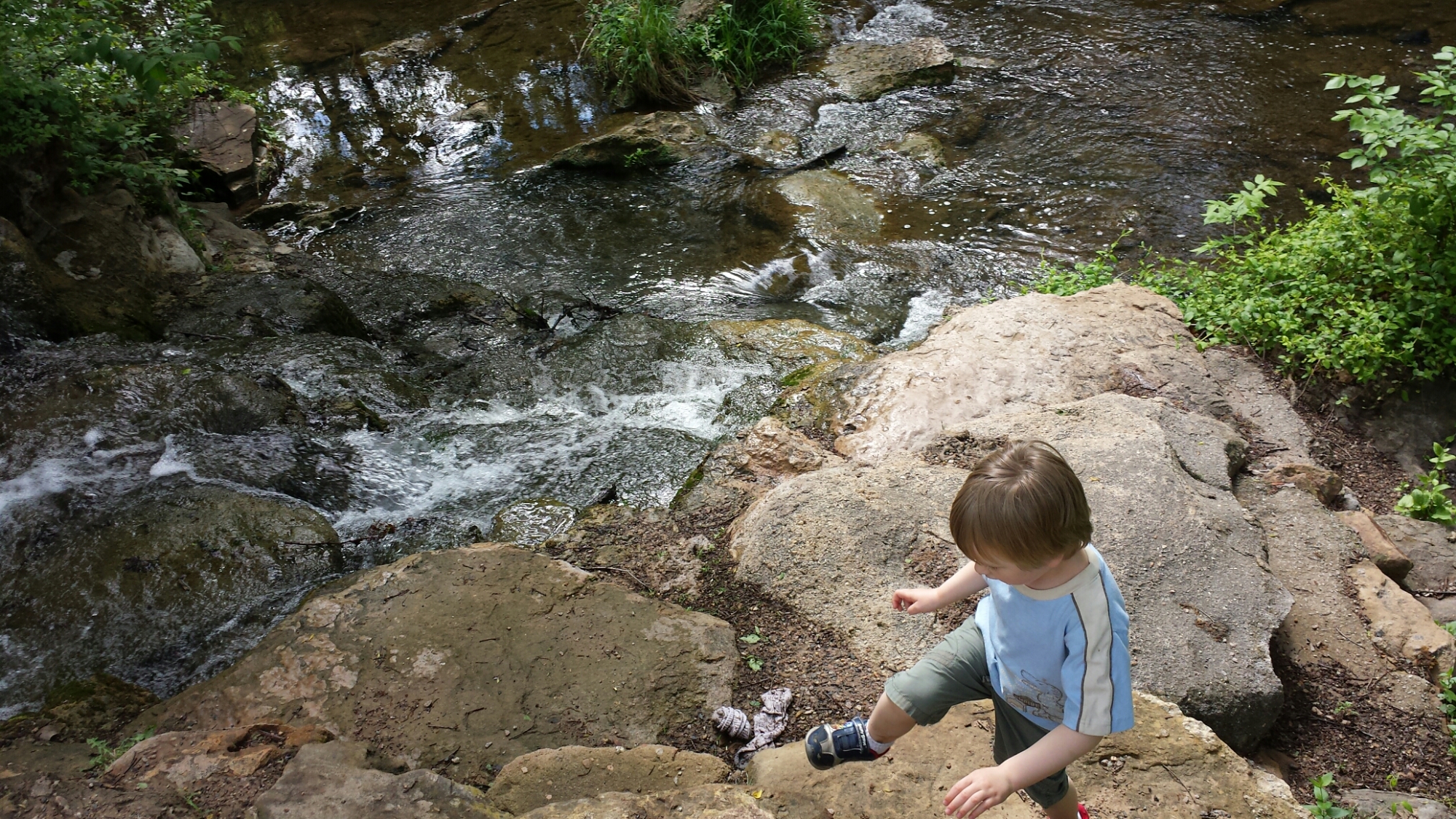 Many of the springs were dry again this year,  but the sulphur springs were flowing.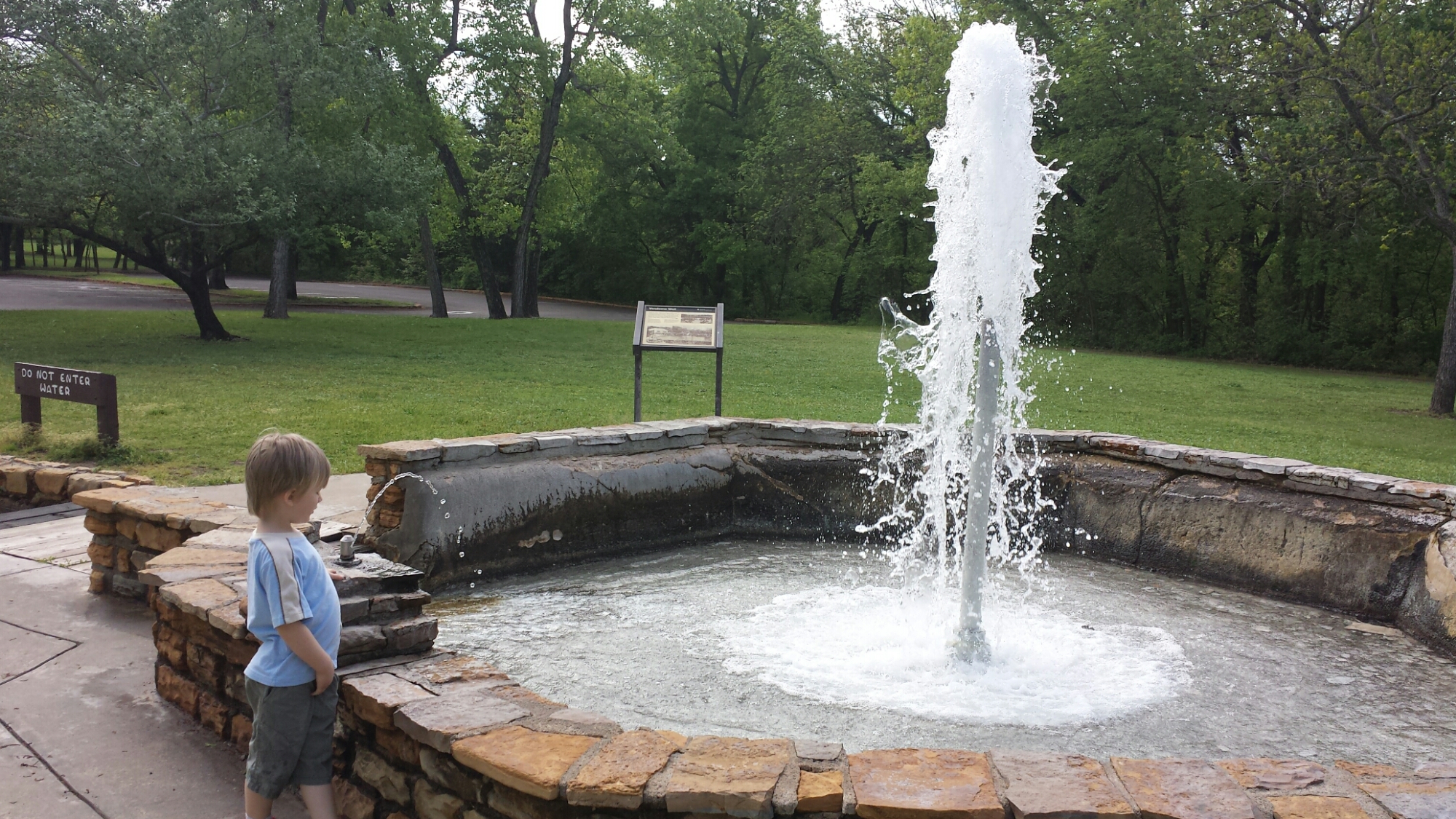 When we got home, Forest wanted to hold his brother.